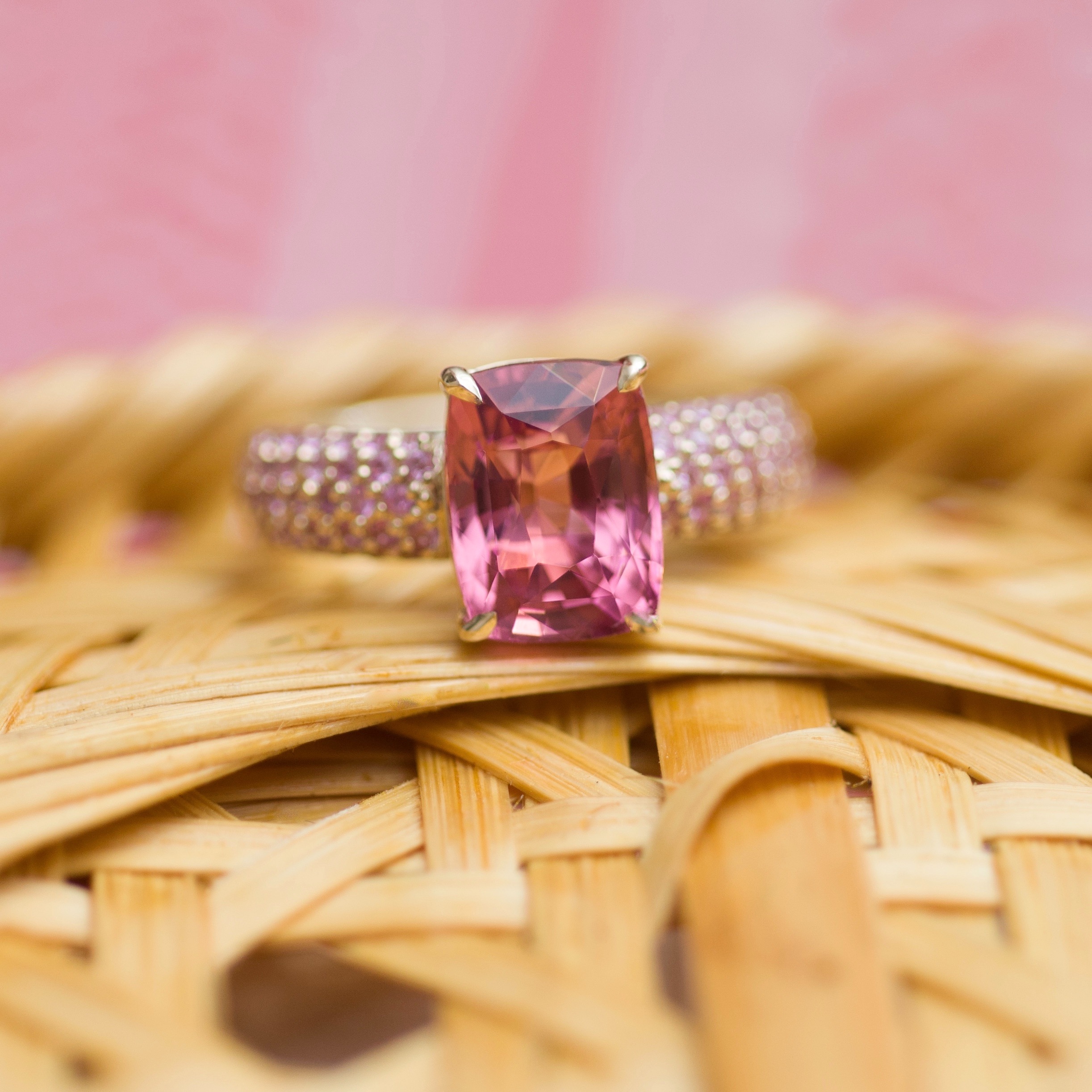 If tourmaline could choose a country for itself, it would be Brazil, which is its largest mine.
There are several countries with tourmaline mines - Madagascar, Sri Lanka, Pakistan, Afghanistan, many African countries: Tanzania, Zimbabwe, Mozambique, Zambia and some others.
There are also tourmalines mines in Russia - bright red tourmalines with name "Siberian Ruby" can be mined here, although at the moment it is almost impossible to find them on the world gems market.
On the map there are main deposits of tourmalines in the world. The numbering is NOT according to the importance of the field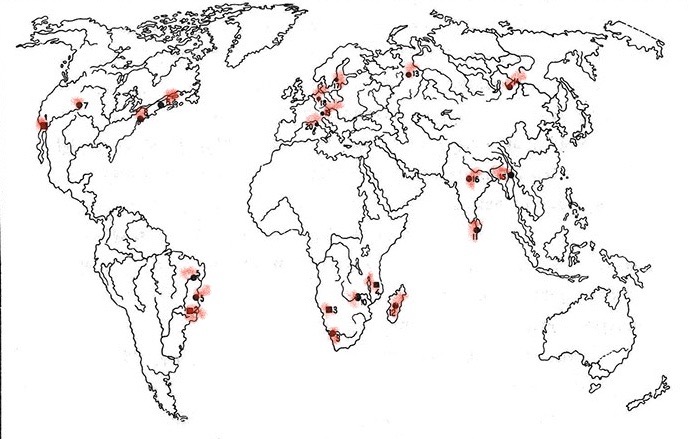 1 — USA, California
2 — Brazil, state of Minas Geras
3 — South West Africa
4 — Mozambique
5 — Brazil, state of Baia
6 — USA, Maine
7 — USA, Colorado
8 — USA, Connecticut
9 — South Africa; 10 — Southern Rhodesia
11 — Sri Lanka island
12 — Madagascar island
13 — Middle Ural, Russia
14 — Eastern Transbaikalia, Russia
15 — Burma
16 — India
17 — Sweden
18 — Austria
19 — Elba Island, Italy