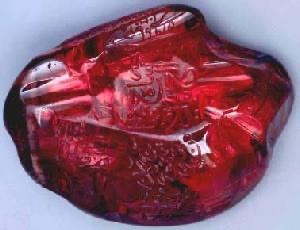 "Timur Ruby" aka "Khiraj-i-Alam" - "Tribute to the World" - is one of the most famous stones in history.
In fact, it is, unfortunately, not a ruby, but a spinel, but this was found out only in 1851.
The weight of the stone is serious 361 carats, it is cut with an old Indian cut and covered in Arabic script, and its history is worthy of making a historical action movie based on it.
There is a version that it was found and cut in the 5th century BC.
The first documented owner of this stone was Timur, the conqueror Tamerlane known to us.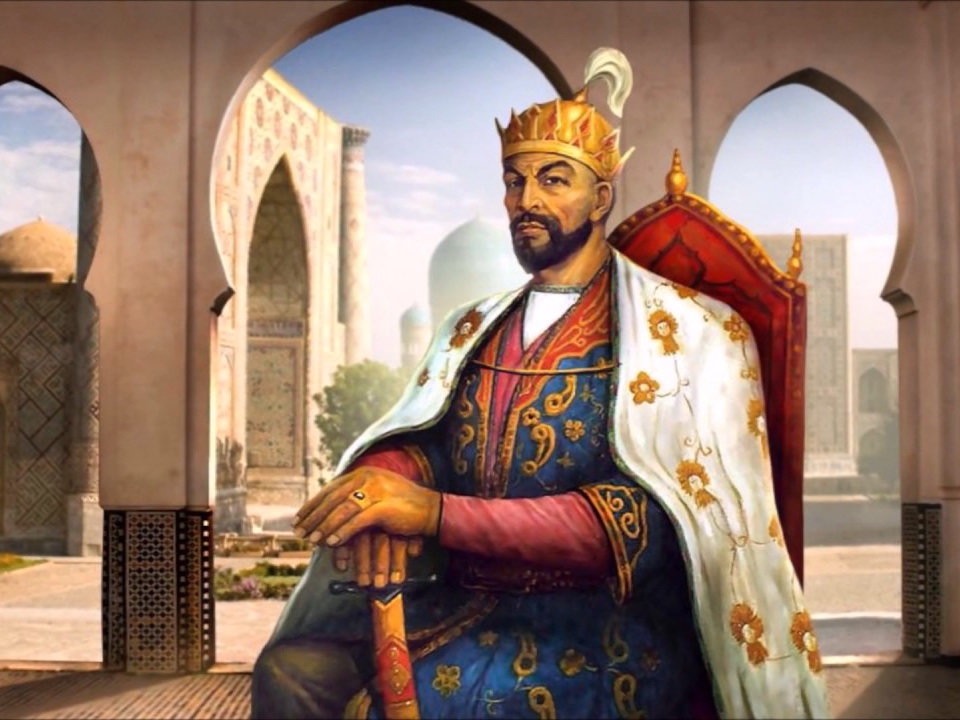 In 1398 he conquered Delhi and seized untold wealth, among which was this huge ruby.
After his death in 1405, an internecine war broke out for his empire, and the stone passed on to Shah Rukh, his fourth son. Shah Rukh gave the stone to his son Ulugbek, a famous astronomer and mathematician, but Ulugbek was killed in 1449, and Timur ruby disappeared from history for more than a hundred years.
The next historical owners of the ruby were Shah Abbas, the Great Mogul Jahangir, the Great Mogul Shah Jahan (who built Taj Mahal), the Great Mogul Aurangzeb - since 1658- who overthrew his father, then Mahammad Farukh Siyar, Persian Nadir Shah – since 1739 - and finally, Ranjit Singh.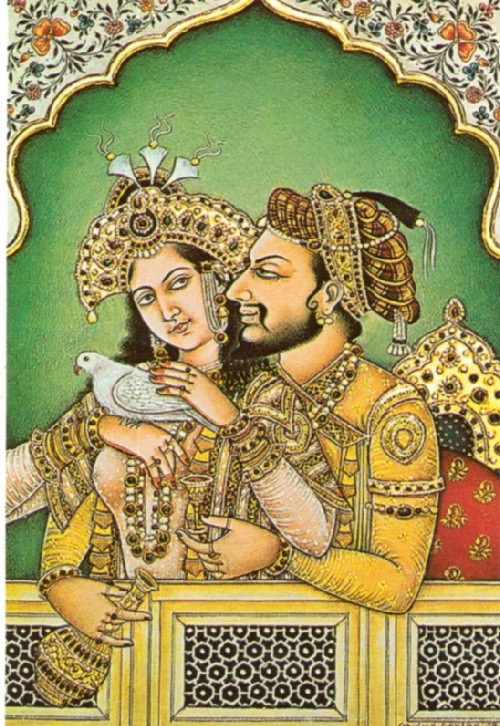 How are all the owners of the stone known so precisely? The answer is quite simple - each of them put an inscription on the stone, trying to remove all the previous ones with their inscription.
Thus, this stone is not just the largest spinel in history, it is also a monument to writing.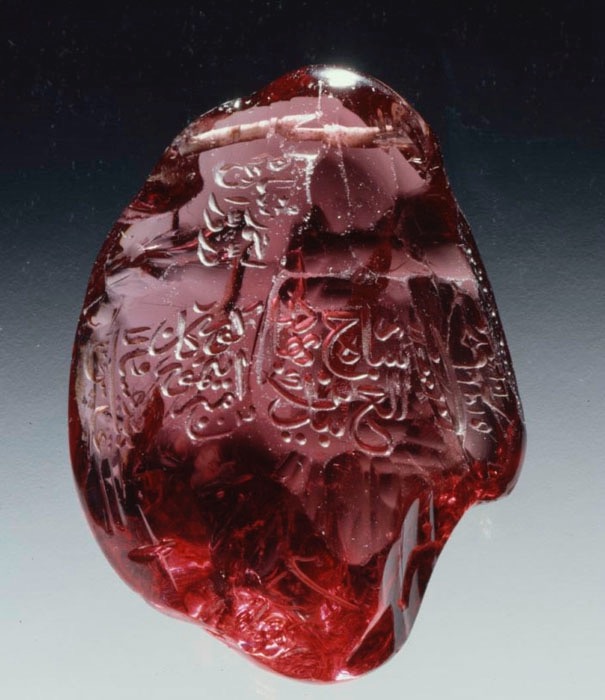 It is, however, unknown exactly how the stone appeared in the hands of the last owner, Ranjit Singh, but it was in Lahore of Punjab Province until 1849, when the second Sikh war ended with the defeat of the Sikhs.
Their troops were defeated by the British, and all the jewelry smoothly passed to the East India Company.
The management of this company ordered to create a necklace for Queen Victoria of England, and the Timur ruby was used as a center of it. In 1848 this necklace was gifted to her.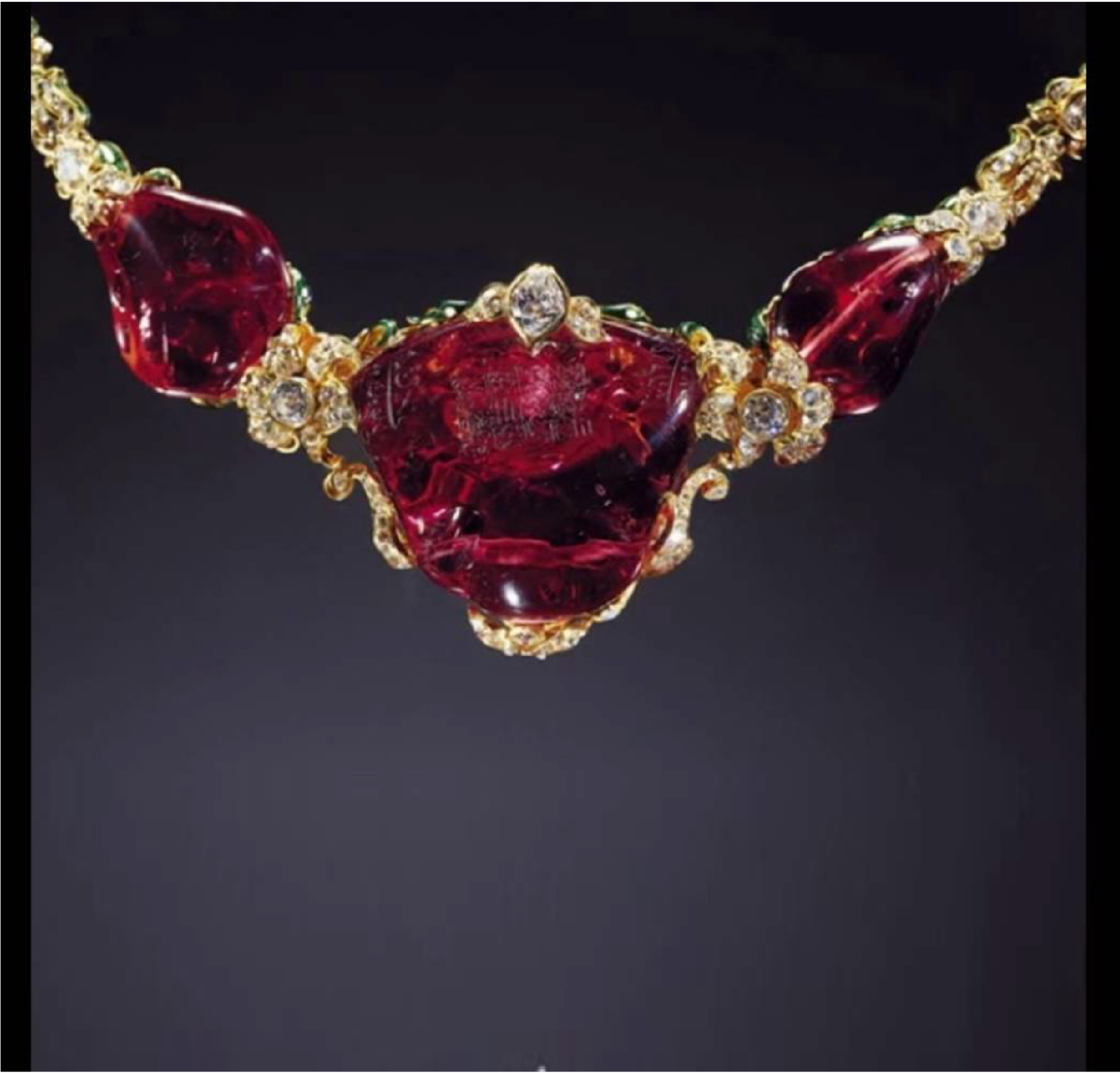 The Indian Room of Buckingham Palace became the last location of this famous stone, where it is kept up to this day.