Joe and Jill Biden/
On January 20, Washington, D.C. hosted the most anticipated event of the year — the inauguration ceremony of the 46th President of the country, Joseph Biden, who was elected in the last elections.
This very important, in all senses, political event unexpectedly gave us very bright and cool female looks.
Let's see what outfits and jewelry the most important ladies of the USA chose on this iconic day.
Well, let us begin our show with the brightest and most stylish, now the former First Lady of the USA — Melania Trump. Melania chose a total black look- a black Dolce & Gabbana suit and a Chanel jacket. A win-win and super stylish. We are definitely going to miss her looks.
By the way, pay attention, she is wearing absolutely no jewelry.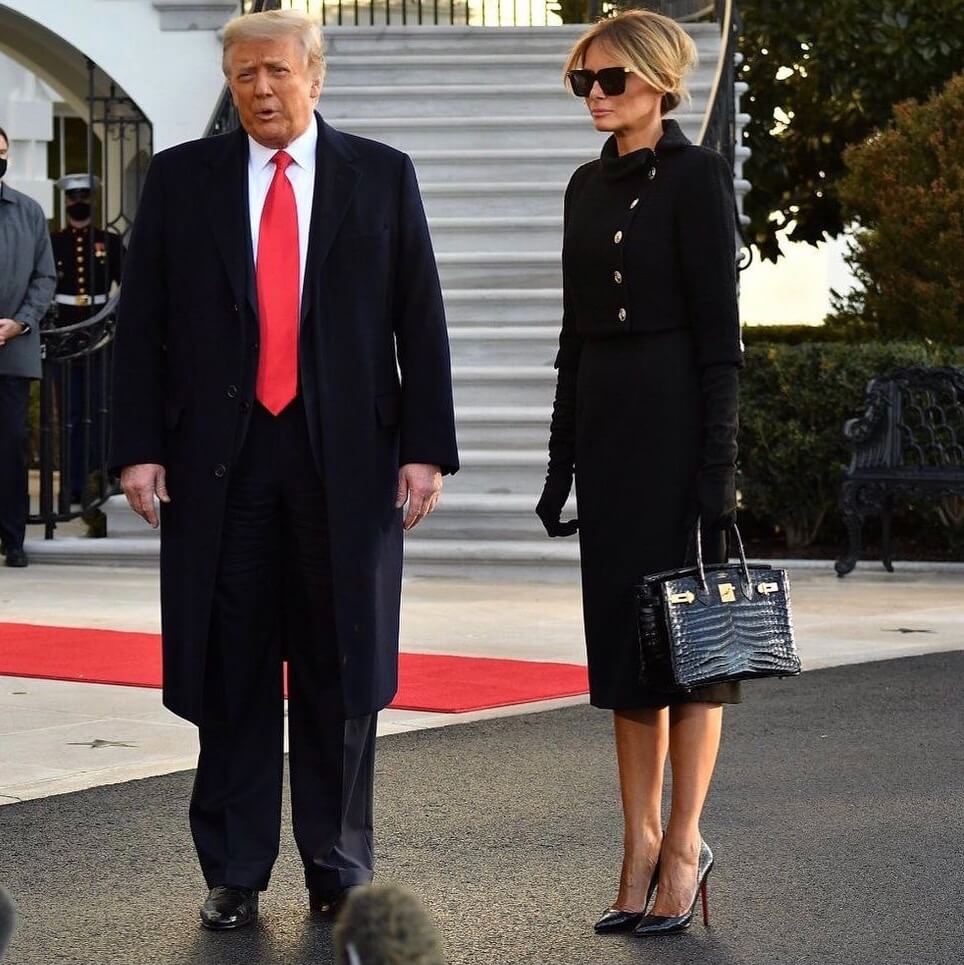 Donald and Melania Trump
America's new First Lady, Jill Biden, wore a rich blue dress, a light coat and a mask from New York-based brand Markarian.
The neckline of the dress is embroidered with small pearls and Swarovski crystals, imitating delicate floral patterns.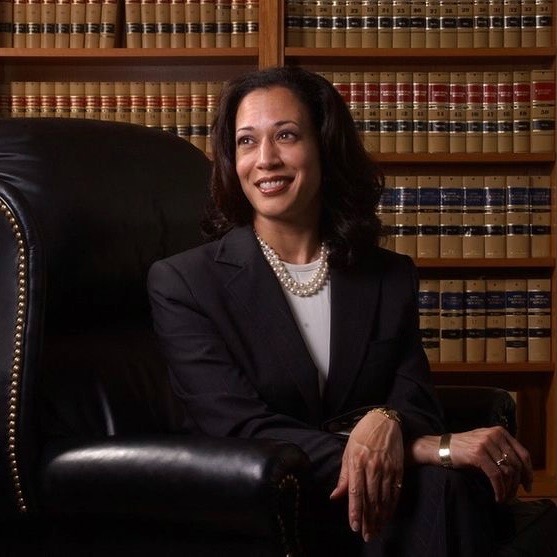 Kamala Harris
The next most important woman is the new vice president of the United States, Kamala Harris. For the ceremony, she chose a Christopher John Rogers coat and a Sergio Hudson suit.
As for jewelry – she chose a pearl necklace with diamonds from the Puerto Rican brand Wilfredo Rosado.
By the way, Kamala Harris' jewelry with pearls has already become her trademark.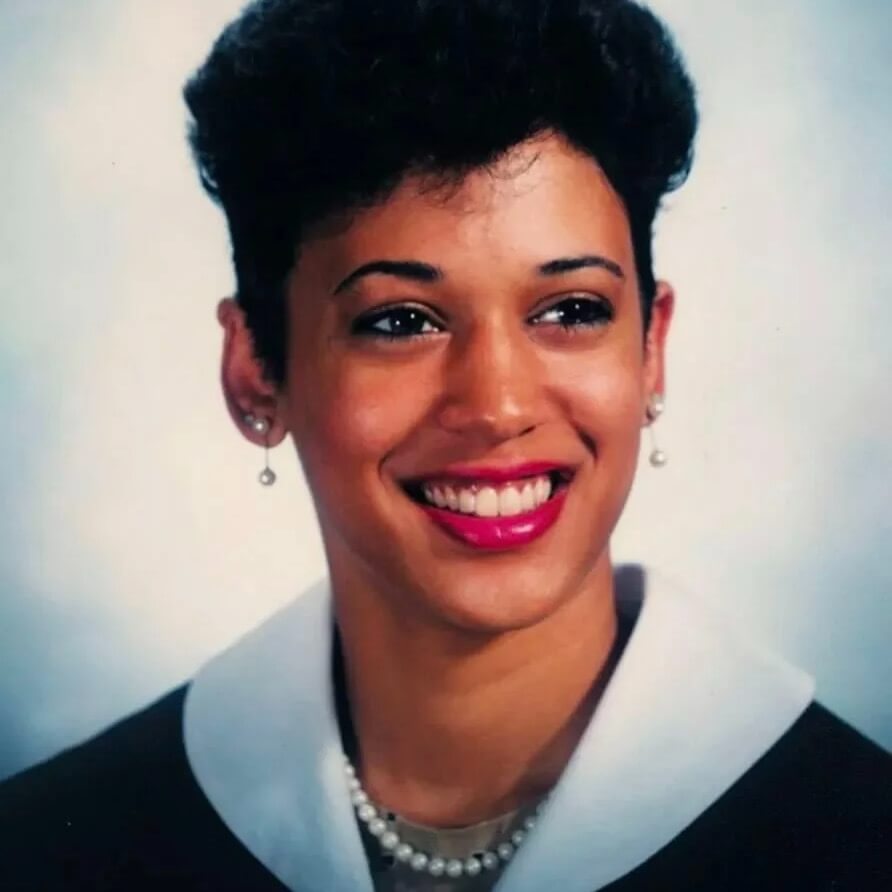 Kamala Harris at prom in 1986
She has been faithful to it since her university days: the founders of the sisterhood at Howard University, which Kamala Harris belonged to, called themselves the "Twenty Pearls".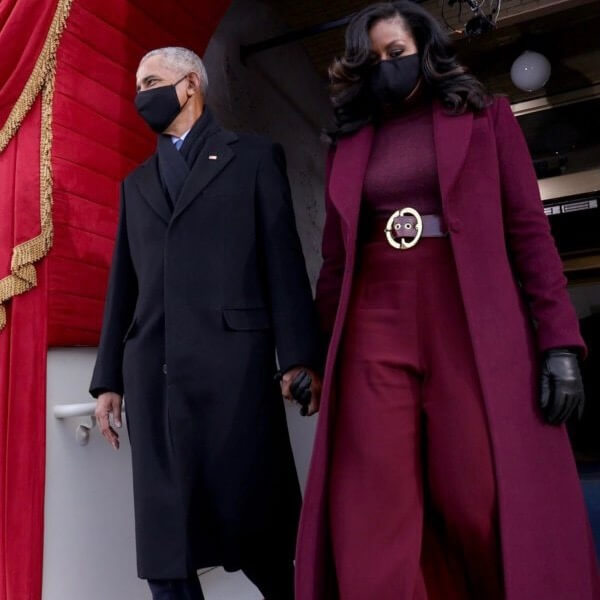 Barak and Michelle Obama
The chic look of Michelle Obama in a Sergio Hudson suit should be noted without doubt.Deep rich wine color and no jewelry.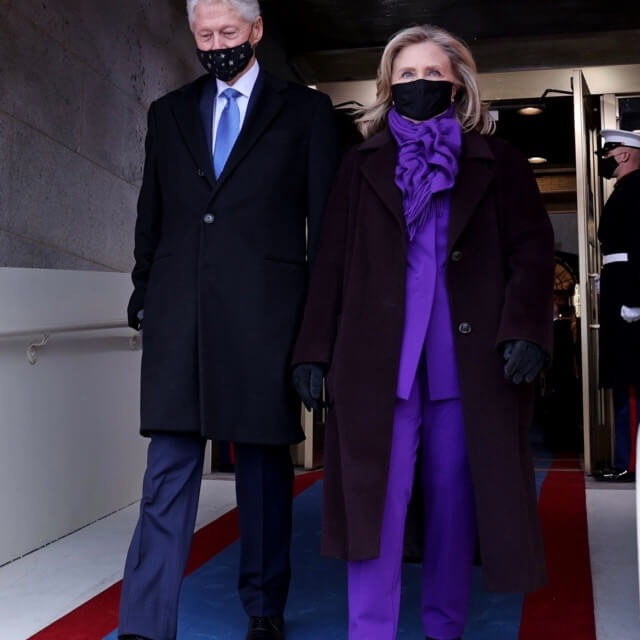 Bill and Hillary Clinton
Pay attention to Hillary Clinton in a Ralph Lauren suit.
Bright purple hue is very pleasing to the eye.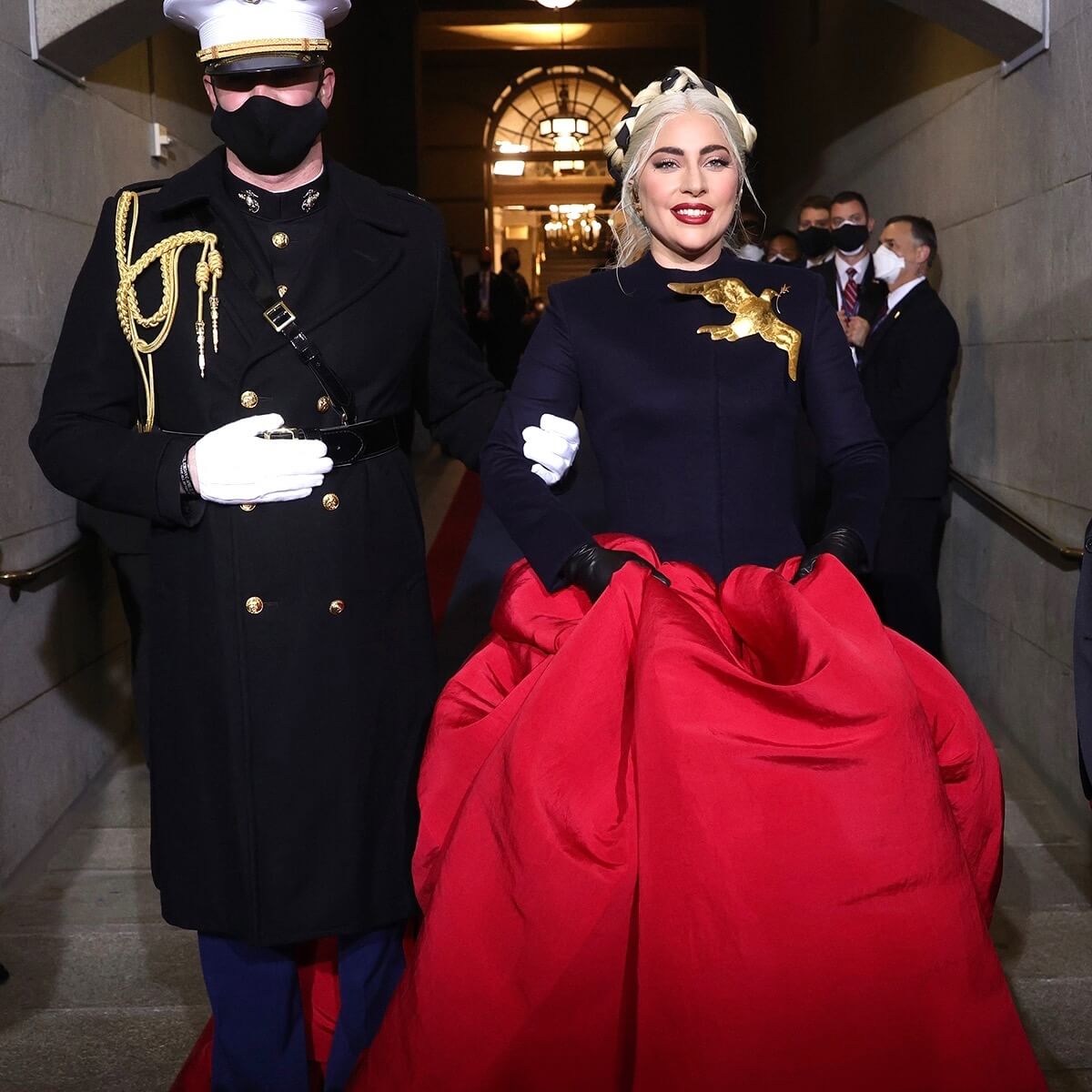 Lady Gaga
Lady Gaga sang the national anthem on the steps of the Capitol wearing Schiaparelli Haute Couture - just a dove of peace throughout the ceremony.
Her cool red and black look was accessorized with a large gilded brooch in the form of a dove and earrings in the form of olive branches.
Another guest star - Jennifer Lopez, chose a total white and a total Chanel look.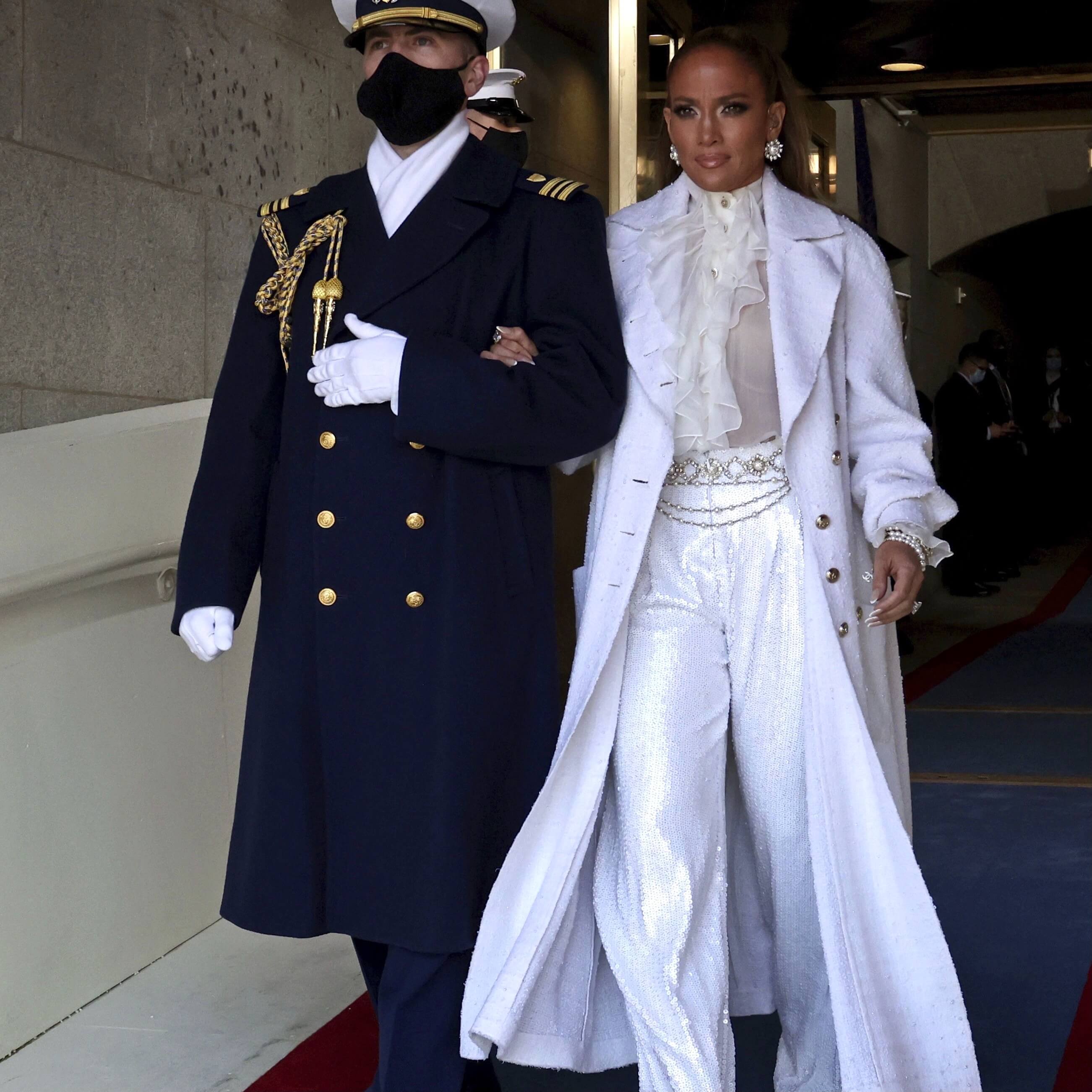 Jlo
Massive flower-shaped earrings, paired cuff bracelets made of multi-layered pearl strands (one bracelet on each hand) and a spectacular ring from the same set.
In addition, she complemented the look with a chain belt, also decorated with pearls.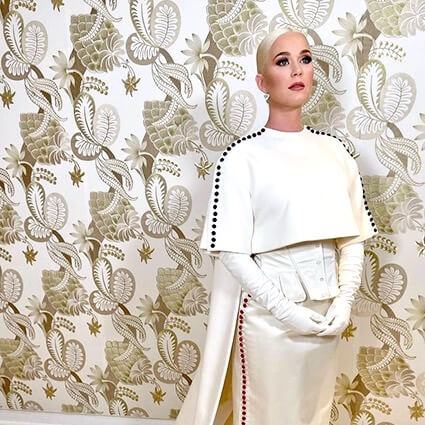 Katy Perry
Katy Perry performed her song "Firework" in front of new President Joe Biden, new First Lady Jill Biden, Vice President Kamala Harris and all the Americans across the country, right in front of the Washington Monument and as literal fireworks sparkled above.
For the performance, Katie chose a Thom Browne suit and earrings with large hearts.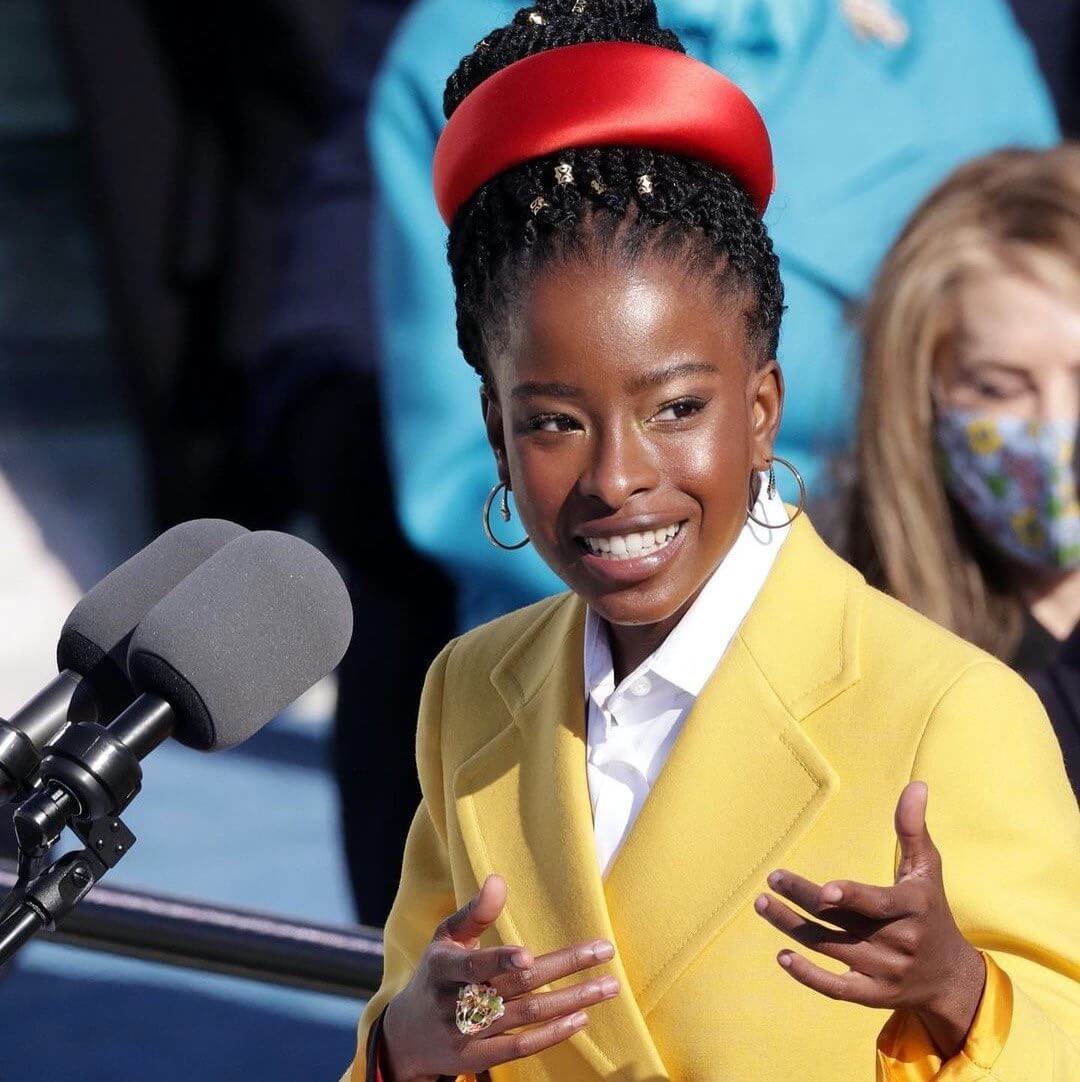 Amanda Gorman
Another very outstanding and memorable look was served by the poet Amanda Gorman, who read her own poem "The Hills We Climb" at the ceremony.
Amanda made it into history in a yellow Prada coat and red headband.
The jewelry - a ring of the New York brand "Of Rare Origin's" and earrings by Greek designer Nikos Koulis.
This inauguration ceremony was held as a fashion show.
What can we say as a sum up:
monochrome looks and bright rich colors - lavender, dark blue, light blue, purple, burgundy, and of course, black, are trending in fashion. Pearls are definitely in fashion - they just outshined everything.
Bright and rich combinations are in fashion - red and black, red and yellow.
And there is great news for us - there are a lot of natural stones that fit into this concept