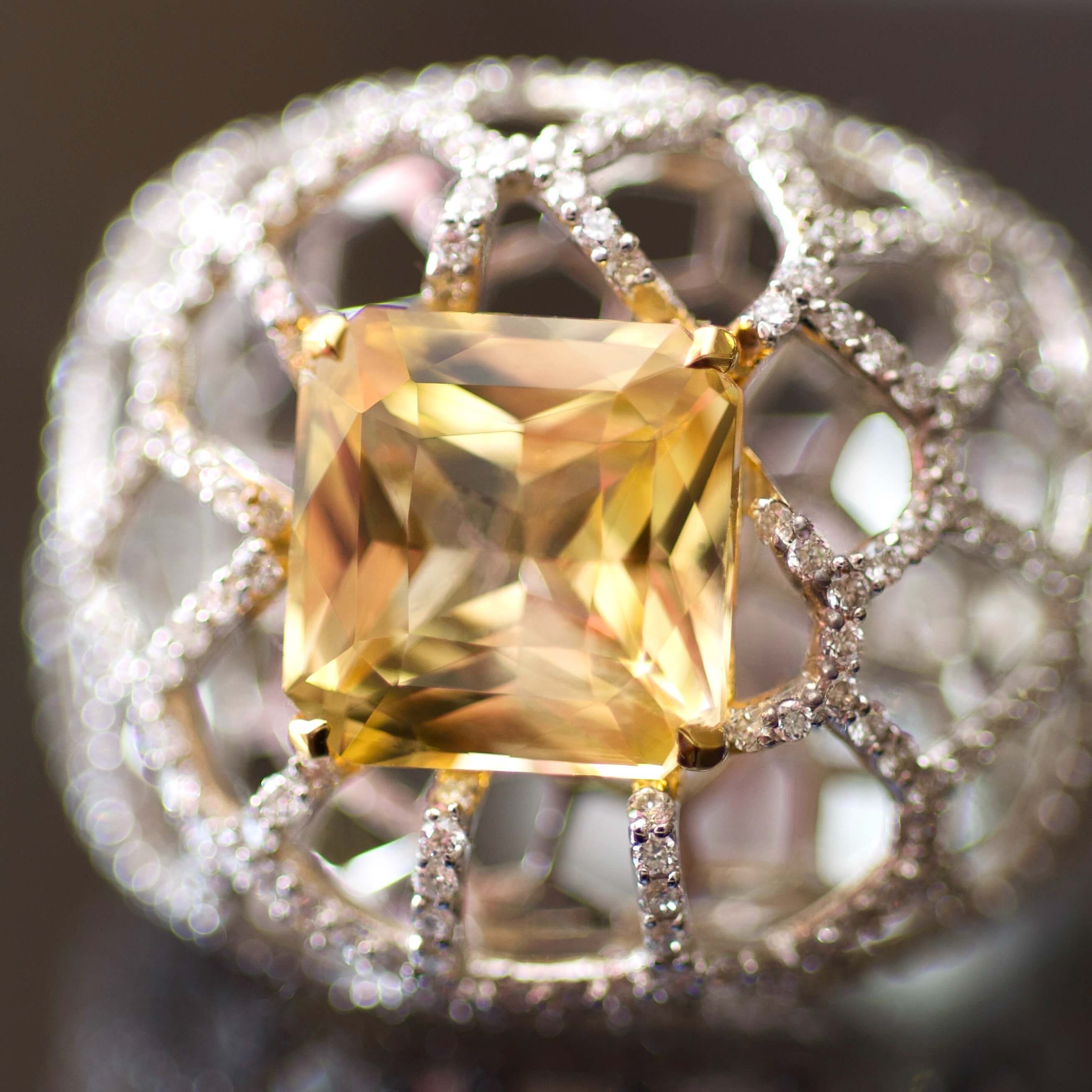 Why cocktail rings are called "cocktail"? What is the history of this jewellery?
A cocktail ring is a noticeable, rather massive piece of jewelry that can occupy the entire phalanx of a finger, with a big stone (usually 5 carats and more) or with some decorative element, or with many stones and a complex design.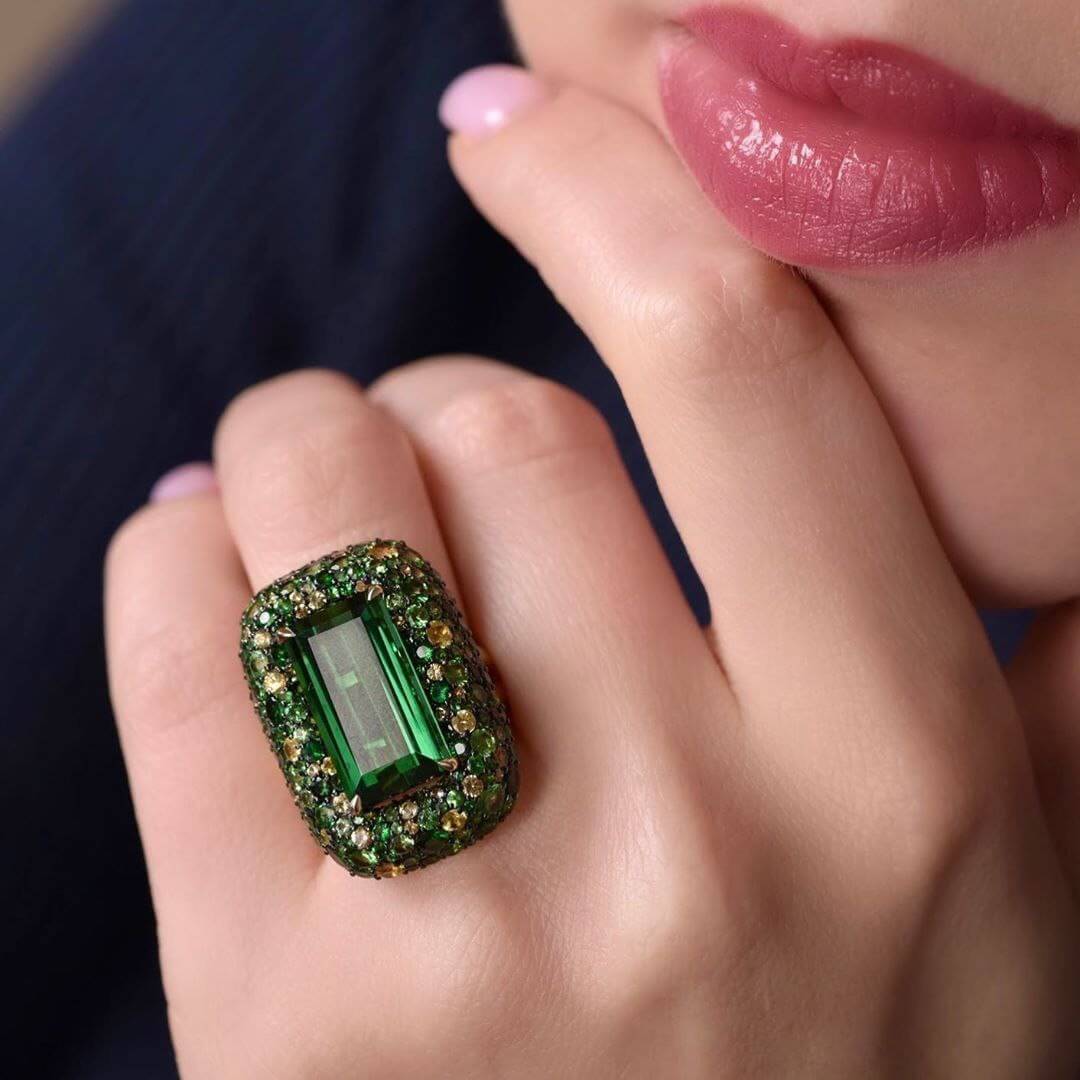 The center of the ring could be any gemstone or a diamond.
And the concept of "cocktail ring" appeared in the 20s of the 20th century during the Prohibition in America, when emancipated girls - flepers prefer to visit private cocktail parties with big massive rings to attract the attention to themselves and their glass with forbidden alcohol.
Over time, from a symbol of women's liberty, the cocktail ring became just a fashionable jewellery, which is very popular nowadays.