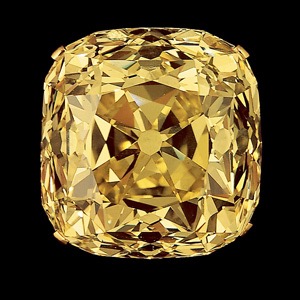 The biggest yellow diamond in the history was the yellow-brown «Golden Jubilee Diamond»
Its weight in rough was 755.5 carats.
It was the 8th largest gem-quality diamond ever found in nature.
This diamond was found in 1985 at the Premier Main mine — the same one that gave the world other giant diamonds — Cullinan and Sentineri.
Its cutting began in 1988 and was lasting for 2 years (!!!)
When the diamond was ready it had 55 symmetrical facets of the crown, 64 facets of the pavilion and 24 facets on the girdle.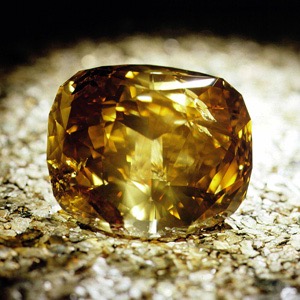 The cut diamond weigh is 545.67 carats, making it the number one biggest diamond in the world.
For almost the entire 20th century, this place was occupied by the Star of Africa diamond, which weighs 530.20 carats.
In 1997 Thailand was preparing to celebrate the 50th anniversary of the reign of its king, and several businessmen led by the diamond dealer Henry Ho decided to present this diamond as a gift to the emperor.
In 1995, it was bought from the De Beers company, which owned it, and displayed at the Henry Ho jewelry mall in Bangkok.
Before presenting the diamond to the king, the diamond was blessed by Pope John Paul II, the Supreme Buddhist Patriarch and Supreme Muslim Imam of Thailand.
In 1997, he was presented to the king, who called it «Golden Jubilee»
At one time it was planned to be fixed in the royal scepter or royal seal, but till today's moment it is still unset.
The Golden Jubilee is currently on displaying in the Throne Room of the Golden Temple at the Royal Museum in Bangkok