Rough tanzanite is usually brown.
Heating is the tool that makes it possible to get that cherished purple and blue color of the stone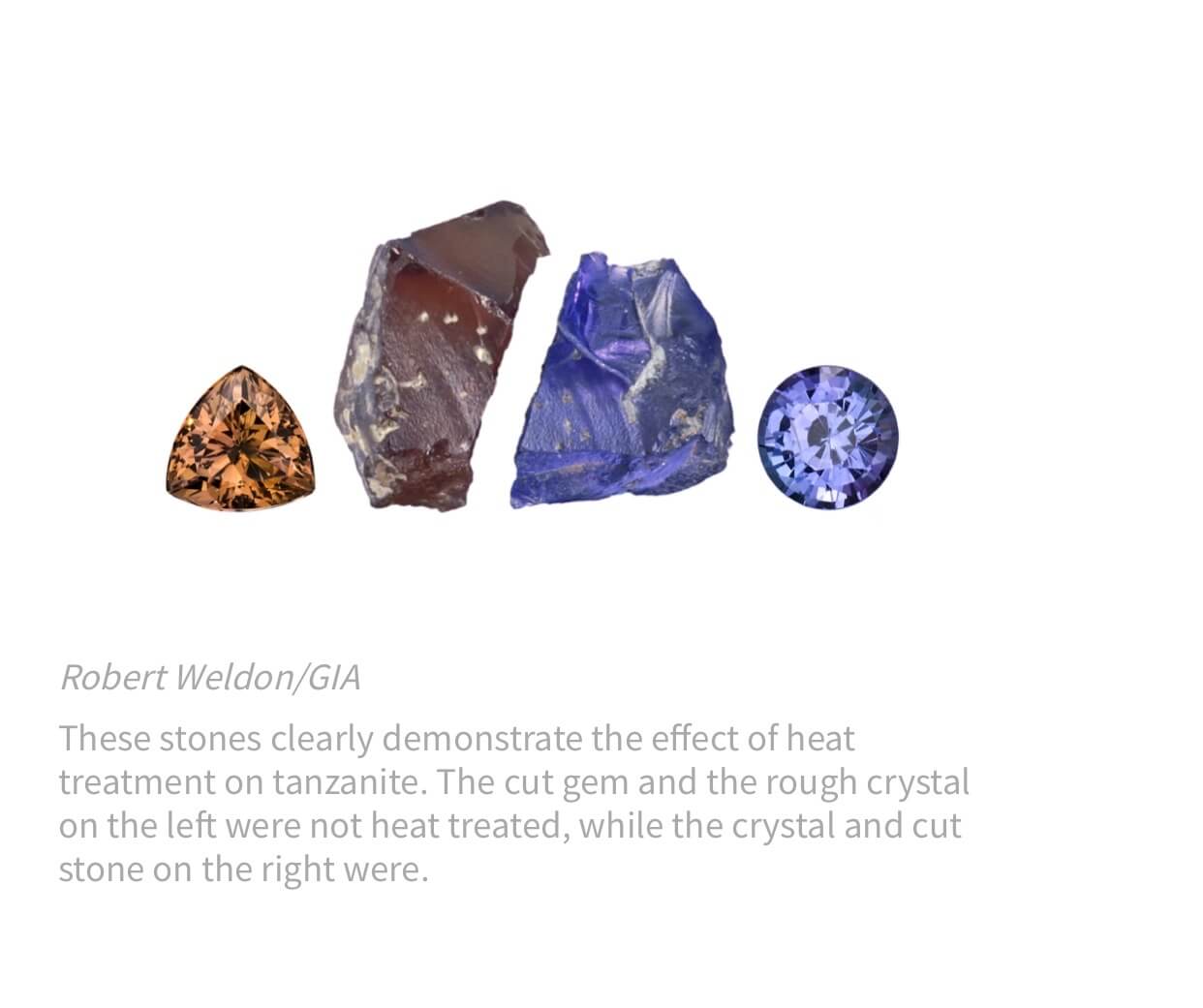 Those blue stones that the warrior of the Maasai tribe found (at the very beginning) were rather an exception to the rule. Most likely, these crystals have undergone natural heating. 95% OF BLUE TANZANITES GOT THEIR COLOR ONLY BECAUSE OF HEATING.
When tanzanite is heated to about 600-650 degrees, its brownish color turns into uniformly blue color.
The stones are heated to eliminate the brown, yellow and green pleochroic colors.
There are two main markets of tanzanite - one is for large stones and the other - for small calibrated stones.
It is the raw materials of the finer fraction that are usually sent to Jaipur, India, for cutting and annealing.
Before annealing, the raw material is most often shaped in order to remove excess inclusions and cracks, which can behave unpredictably when heated. The smallest raw materials are first heated, and only then cut.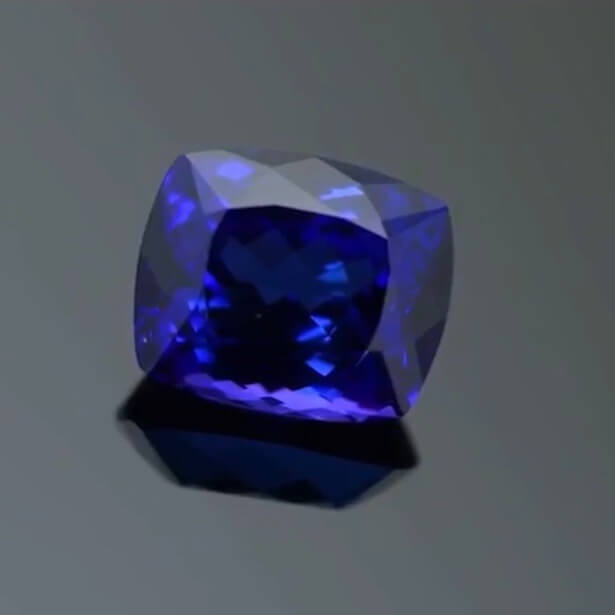 The most valuable color of tanzanite is pure sapphire-like blue or deep violet-blue. Violet tanzanites or deep purple tanzanites are also popular. Light or grayish tones in any shade significantly reduce the value.
Inexpensive tanzanites are small stones of a lighter shade, not as saturated as large stones.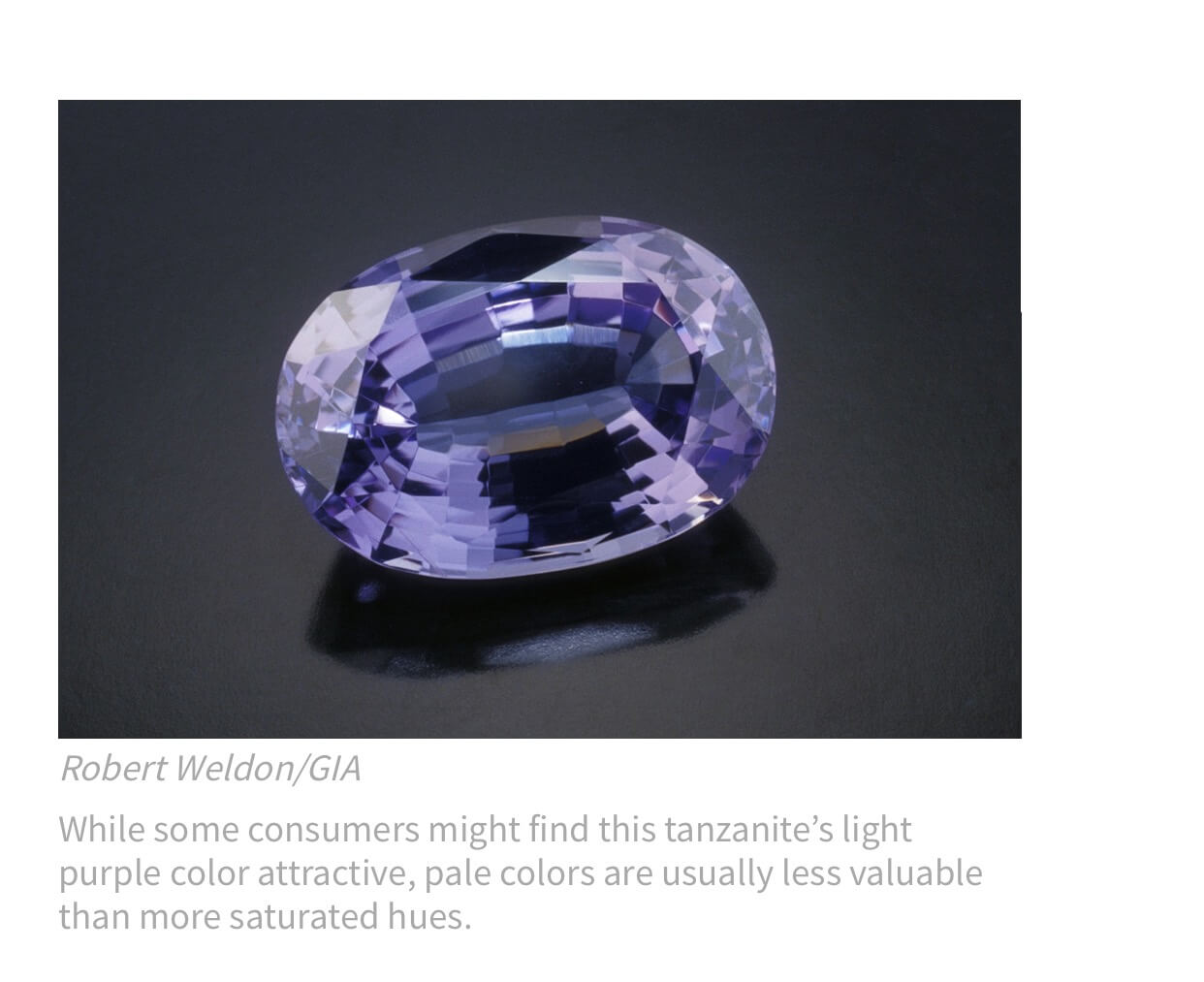 Tanzanite cutting is of paramount importance. Most often, the cutter is faced with a choice – either to make a small bright blue tanzanite or a larger violet or purple stone.
The most common tanzanite cuts are oval, kushen, octagon, trillion.
The hardness of tanzanite is 6 to 7 on the Mohs scale. This is a quite low indicator, which means that the stone can be very easily chipped, and at the slightest crack it will simply flake off.
Tanzanite is also very sensitive to temperature changes and is prone to "thermal shock" (Poor thing, all the misfortunes are upon him).
All these data are especially important to consider when using tanzanite for jewelry on a daily basis.