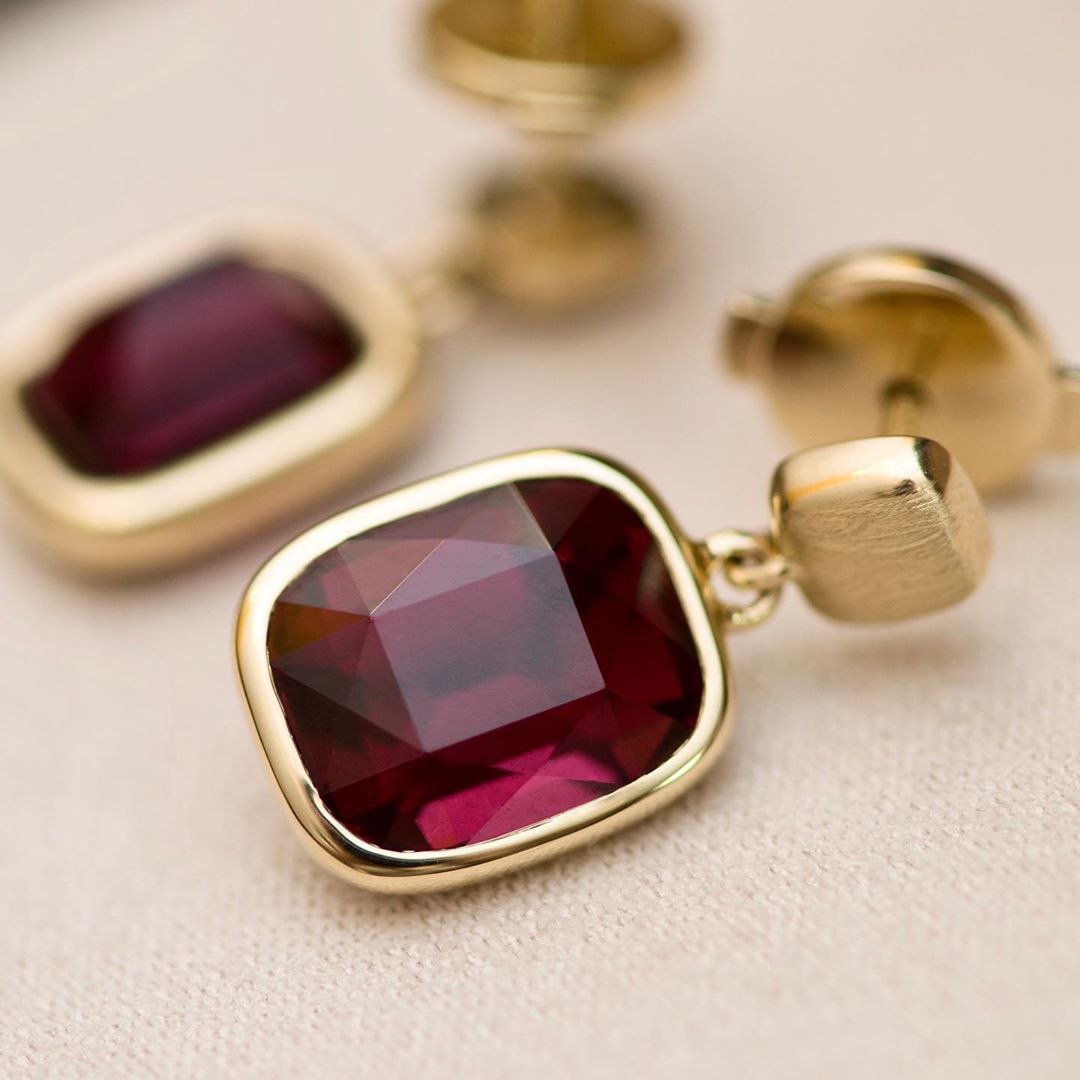 Rhodolite
There is a very beautiful legend about how the rhodolite garnet (a kind of garnet mineral) appeared in the world. Once the Greek God of Sun — Helios felt in love with the daughter of the God Poseidon — the nymph Rod. And everything was wonderful with their love, but every morning Roda was very sad and she was crying when Helios left her to travel across the sky.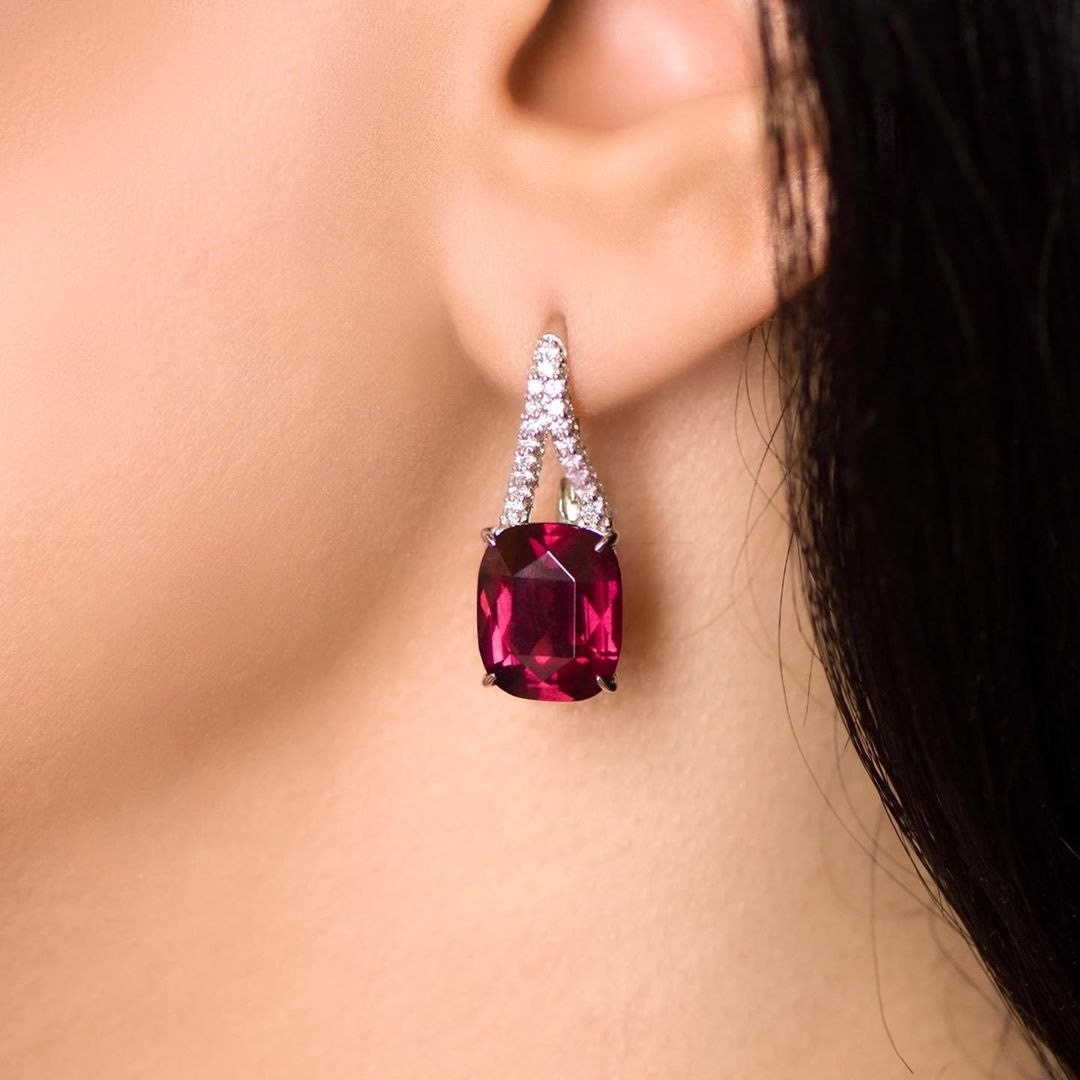 Earrings with rhodolite and diamonds
When she cried her tears had turned into roses, when she cried, standing on the stones, then the tears penetrated deep into the rock and formed the purest pink rhodoliths. Then Zeus gave as a gift to Helios and Rhodes the Rhodes island, where there are no rhodoliths at all, but it was the onliest place in the world where the nymph was happy and did not cry.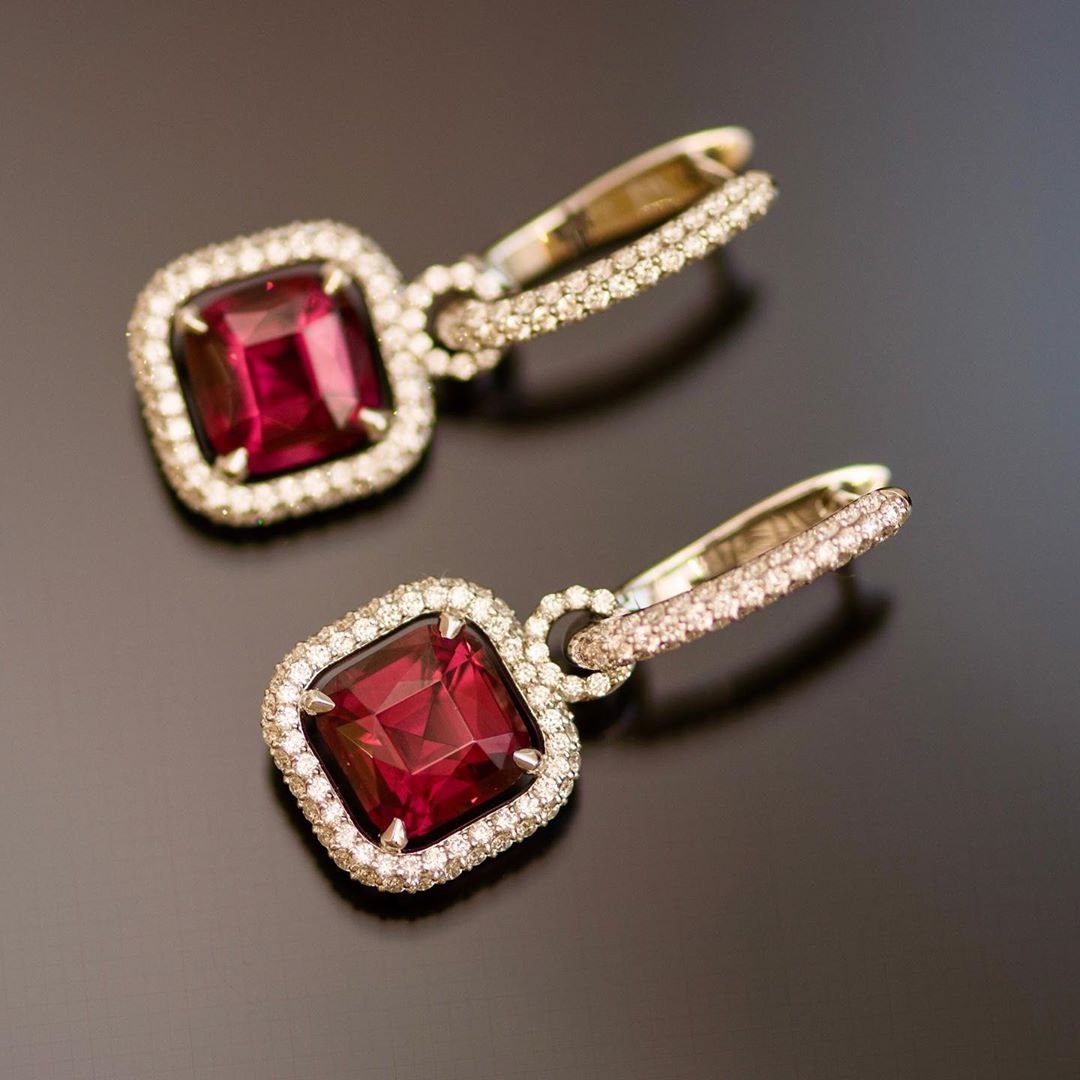 Earrings with rhodolite and diamonds
Rhodolite in translation from Greek means "pink stone", so the Greeks had every right to any legend about its origin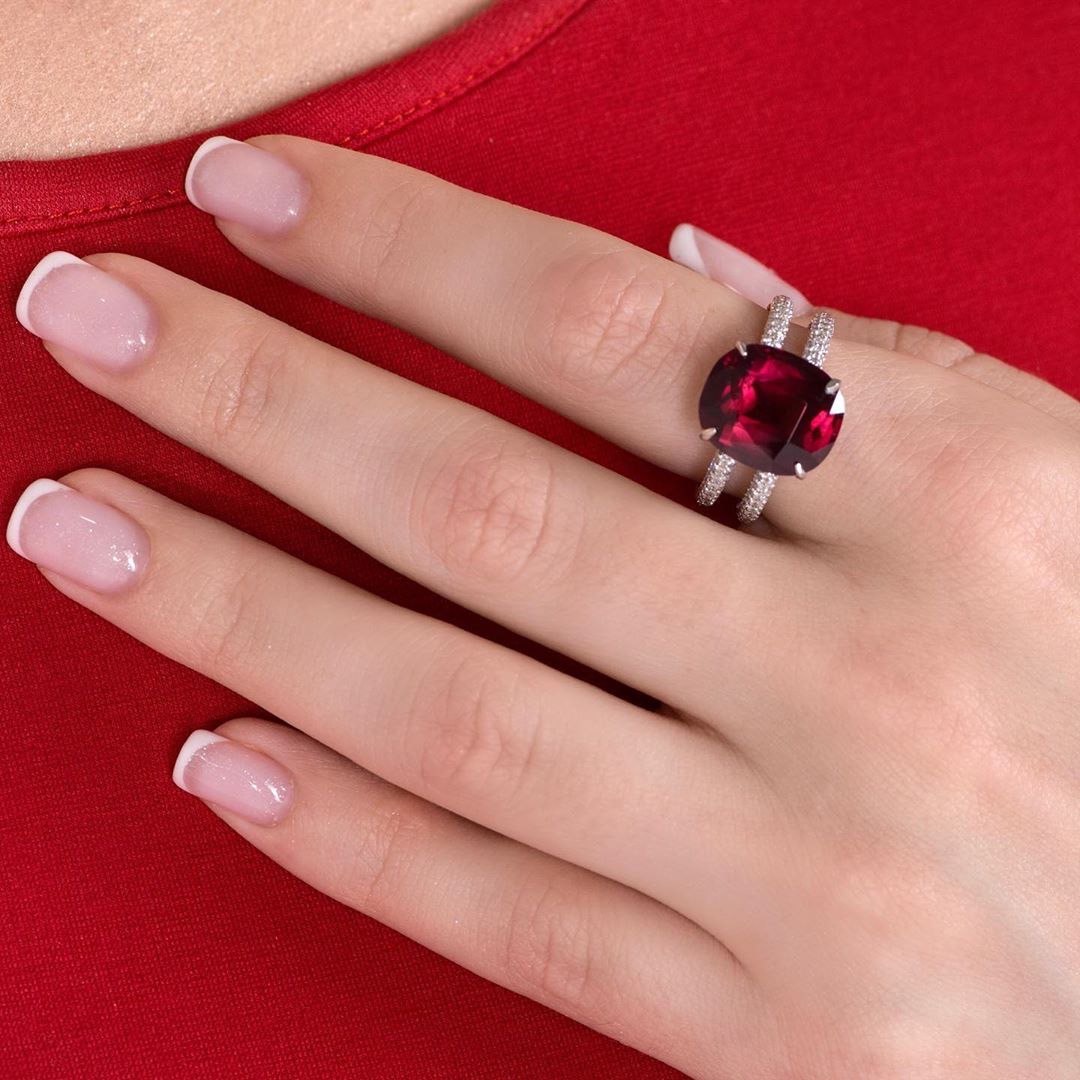 Rhodolite