Opal from Peru is one of not previous opal varieties. It could be pink or blue in different tones. These stones are very beautiful, but they belong to a nonphenomenal variety of opals. Let's speak about pink opal.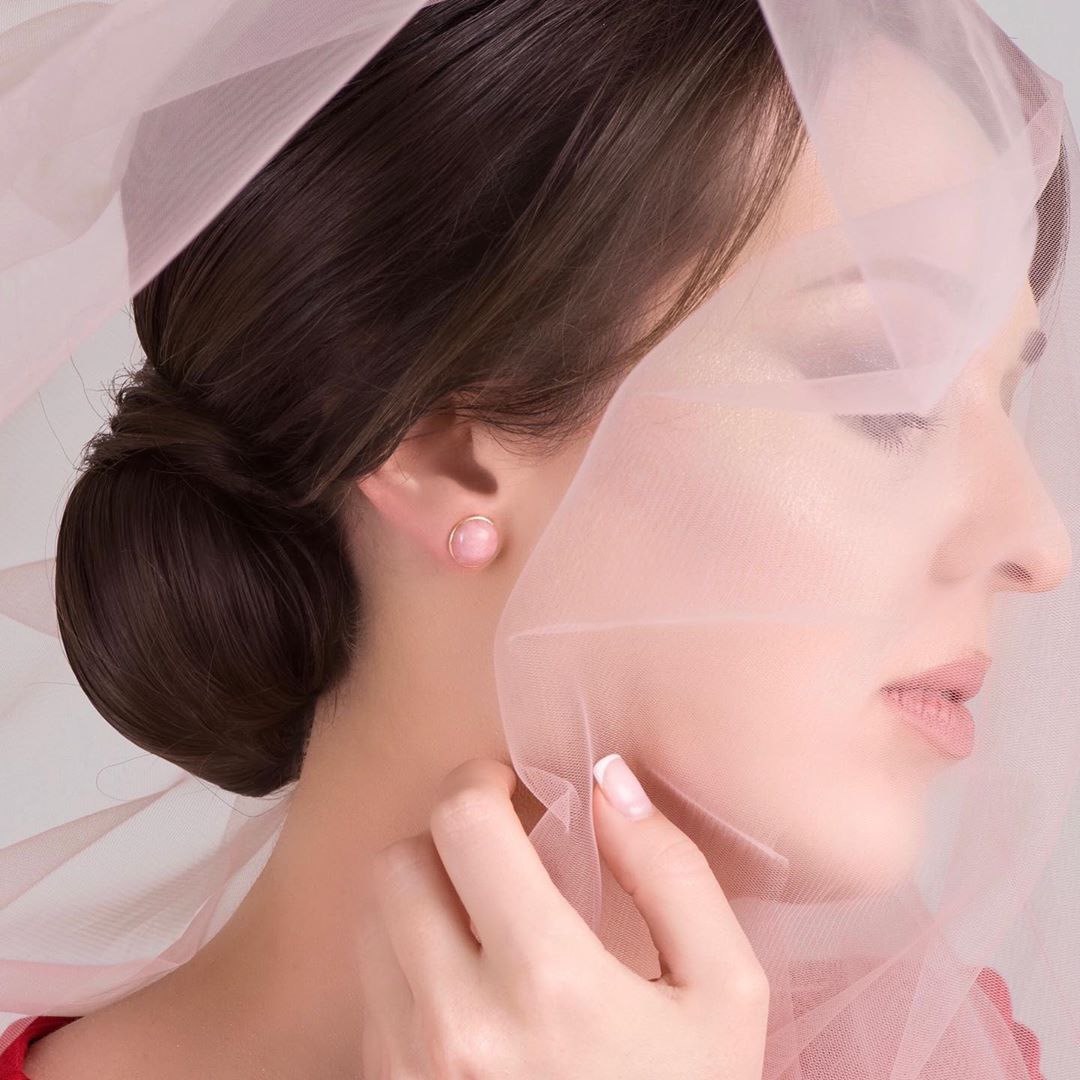 Earrings with pink opal/
The Maya and Aztecs considered pink opal to be a sacred stone.
According to Indian legends, the Gods can look at the world through opals, and those who peer into them will be able to see higher powers. Therefore, you could see than some of the Indian idols have pink opals set in eye sockets.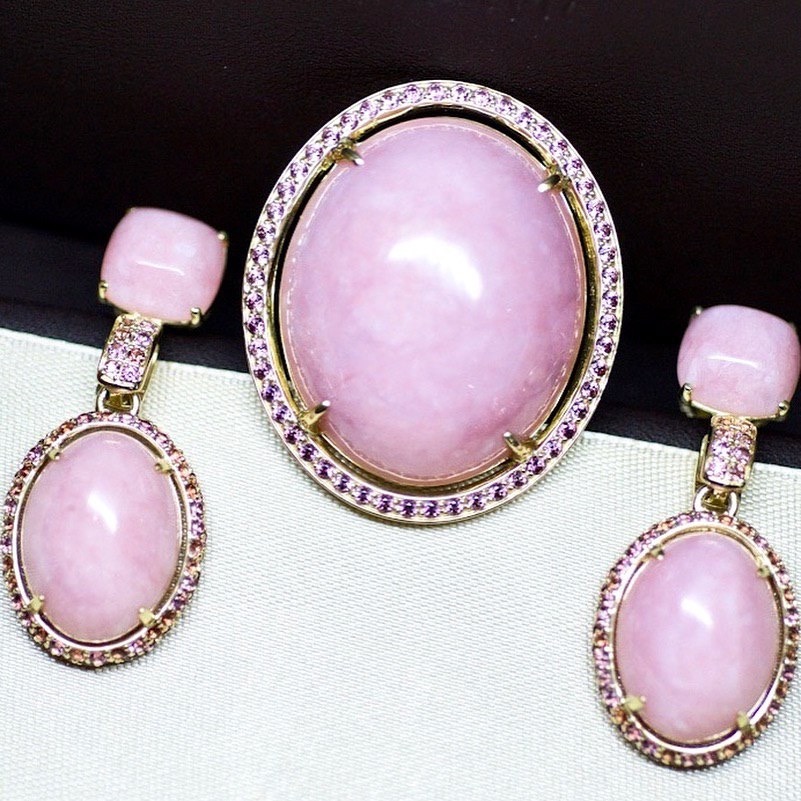 Set with pink opal
And now people in the countries of South America respect pink opal very much — they make talismans from it and believe in the strong energy of pink opals. Pink opal consist on 20–30% from water, and other elements are quartz and silica. When the concentration of water decreases, opal turns into chalcedony mineral.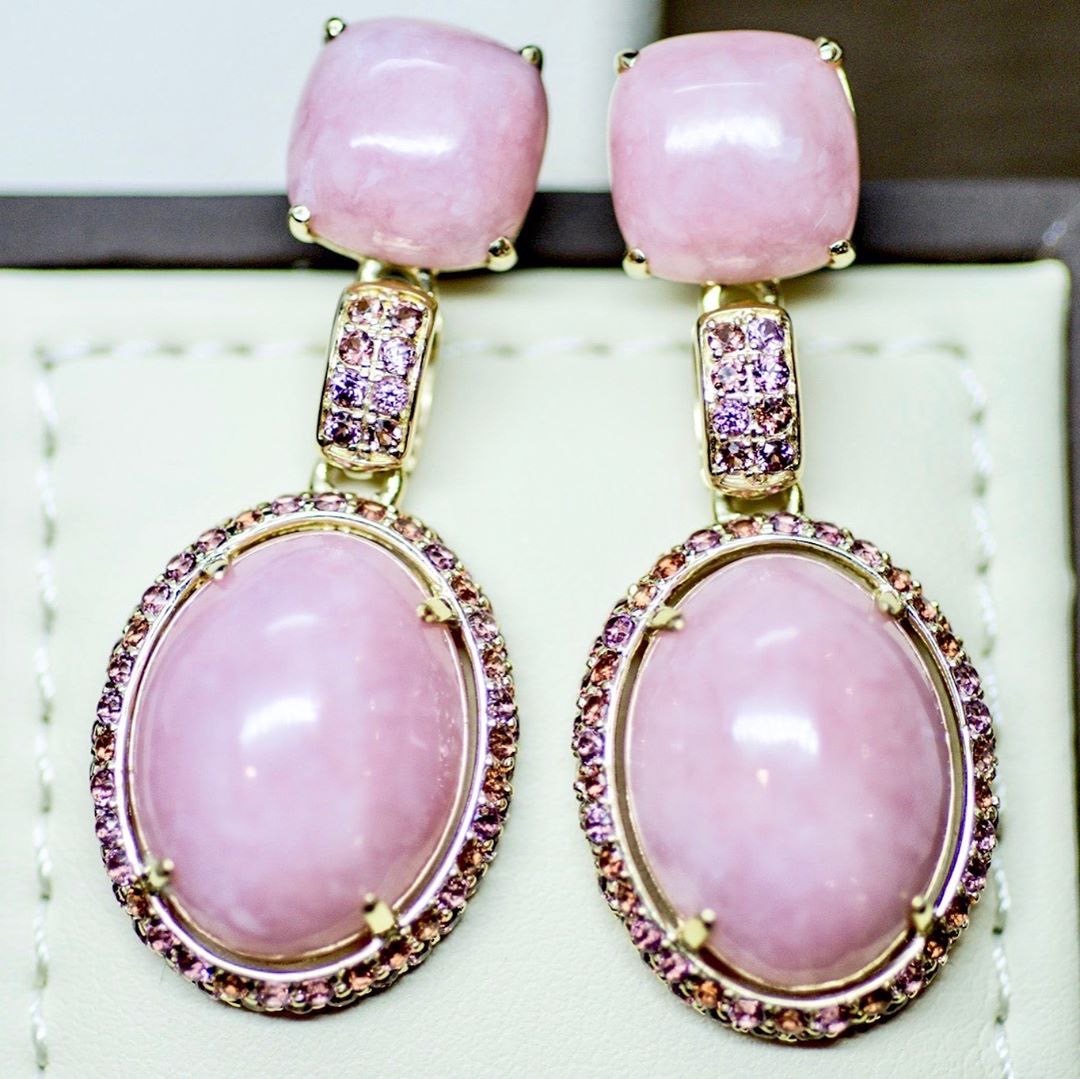 Earrings with pink opal, rhodolite and garnets
Pink opal is loved all over the world, because there are not so many stones with natural pink color, and each of them is very much appreciated