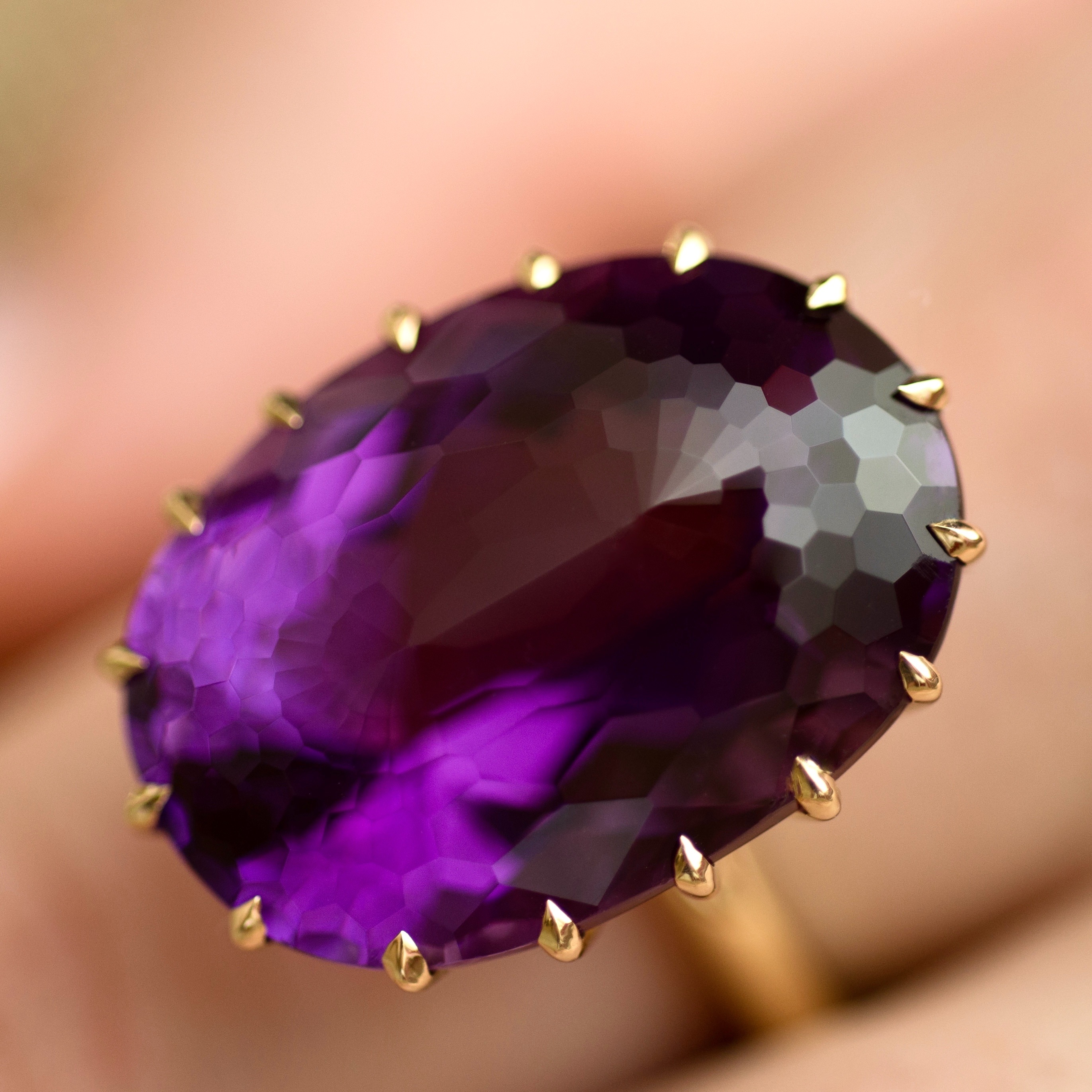 💜 Amethyst - from ancient Greek αμέθυστος + μέθυστος - "to be drunk", "intoxicating" 🍷 ⠀
Known since Ancient Egypt
💜 Amethyst is a variety of the quartz mineral.
💜 Its chemical formula is SiO2 (silica)
💜 Color - all possible shades of purple color - color saturation depends on the amount of iron and on impurities in the mineral - iron oxide, manganese or organic dyes.
💜 Hardness - 7 on the Mohs scale
💜 Transparent amethyst is more valueble than opaque, which is considered an ornamental stone.
💜 Found naturally in Druze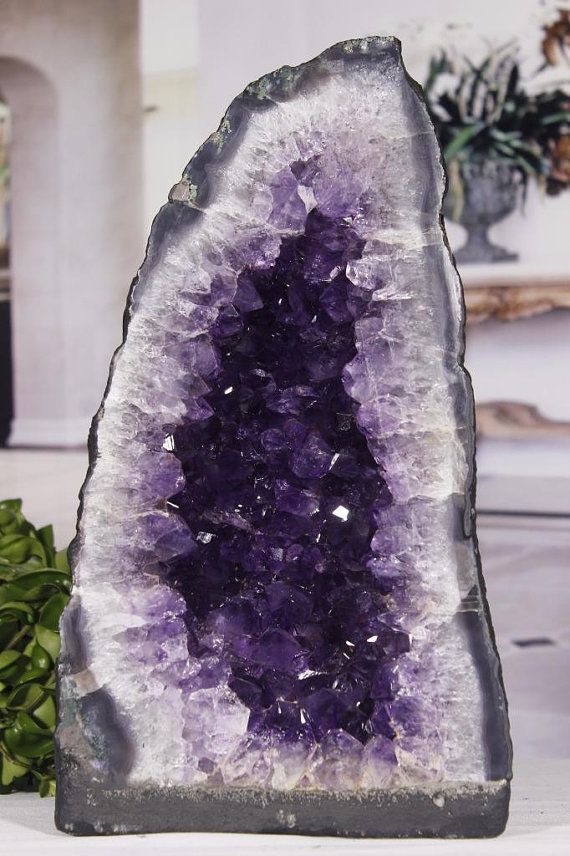 💜 Very easy to be cut
💜 Amethyst could change its color under the influence of high temperature: at 300–500 ° C it becomes colorless forever;
and at temperatures between 500 and 600 ° C it can turn yellow, orange or brown, which makes it look like citrine
💜 Green amethyst (prasiolite) is found in nature, but very rarely, therefore the main majority of stones on the market are purple amethyst, either irradiated or heated
💜 The largest deposits of amethyst are in Brazil, it is also mined in Sri Lanka, Madagascar, Germany and Austria, some in Russia and in Armenia.
The deposit that gives deep purple stones is located in Uruguay.
One of the oldest deposits of amethyst is located in Russia, it has been operating since the 16th century and is called "Cape Ship"
💜 The ancient people believed that amethyst brings happiness, joy and good luck, and at the same time prevents its owner from be drunk