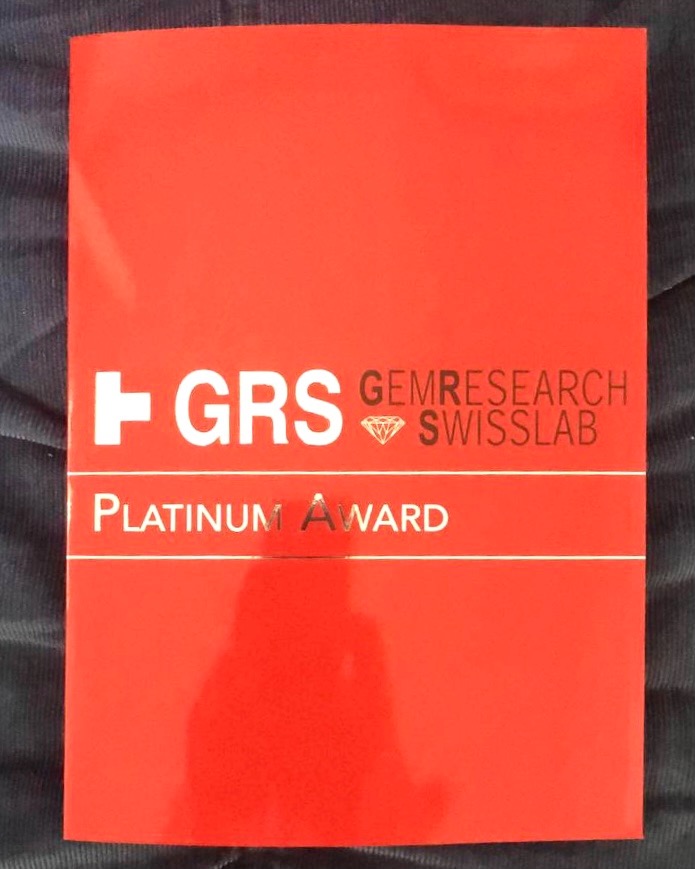 Let's discuss one very, very important question.
At your numerous requests, we are going to tell you about CERTIFICATES — what hidden rocks there are and what you should pay attention to.
To begin with, there should ALWAYS be a certificate for diamonds (from 0.3 carats) and for expensive color stones.
This is an axiom and it does not require proof.
BUT!
The certificate of a stone must be ONLY from a trustworthy and reliable laboratory.
If we are talking about Russian laboratories, then these are the Gemological Center of Moscow State University and the Moscow Gemological Laboratory.
If we are talking about international laboratories, then these are GIA (Gemological Institute of America), GRS, Gübelin, SSEF, Lotus.
In our work, we sometimes use certificates of local laboratories of the country where we buy the stones from, but this happens only for certain types of stones in a certain price category and is always additionally confirmed by a certificate after passing through customs already in Russia, or by a certificate of another international laboratory, if it is required due to the value of the stone.
But even the availability of a certificate is not always a guarantee.
What are the hidden rocks here?
If we are talking about diamonds, most of the stones have a number on the girdle, which coincides with the number of the certificate.
BUT! The presence of this number is not a guarantee that the stone corresponds with this very certificate!
When buying stones with a GiA certificate and a number on the girdle, be sure to ask to prepare an additional certificate in one of the above-mentioned laboratories, especially if you are not sure of the seller's competence.
But even if your seller is just an angel, clearly check all the parameters of the stone with the certificate — all inclusions, proportions, features and so on.
The number on the girdle may be difficult, but possible to apply anywhere.
Even the GIA can write whatever you want on the girdle, even the name of your cat, so this number is a nice bonus, but not a 100% guarantee.
In some cases, there may be no number on the girdle altogether.
This absolutely does not mean that either the certificate or the stone is not real.
This may just mean that for some reason the customer of the certificate did not take this moment into account or decided to save few tens of dollars.
Each stone is unique, so compliance with the certificate can be very easily confirmed in any laboratory.
Have you ever been in a situation when you requested a stone from a group of investment stones, and a certificate with a highlighted number and accurate sizes was sent to you?
This is done in order to avoid fraud.
Very often, swindlers make a completely identical twin-stone, most often synthetics, which perfectly matches its natural brother.
Do you remember the movie Ocean's 8? There is the classics of the genre there.
And then, while examining the stone — manual dexterity, and the stones are replaced.
It is even more difficult with color stones, since the certificate for them does not contain either an inclusion map, or exact cut parameters, or any numbers on the girdle.
Therefore, in case you have any doubts, ask to confirm the certificate.
Another important fact about the color stones is that the approach to assessing a stone and describing its properties is different in different laboratories.
For example, each laboratory has its own color gradation.
And very often, under the same Royal blue color, sapphires can have a quite wide palette of blue color- both darker and lighter.
One MUST NOT buy a color stone only by a certificate.
One needs to examine and evaluate the stone personally in order to exclude all possible errors.
Looking through the paragraph about the refining is a MUST!
If your certificate does not have it, then this certificate is just some beautiful and expensive sheet of paper. And you should be alerted.
And be sure to contact only trustworthy sellers who are responsible for what they offer you!