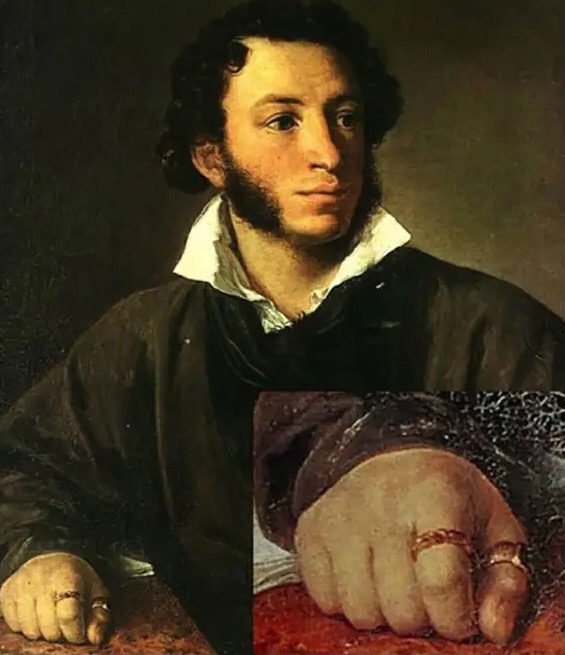 Alexander Sergeevich Pushkin's poem «Protect me, my talisman» is dedicated to his beloved emerald ring, which, according to him, served as a source of inspiration.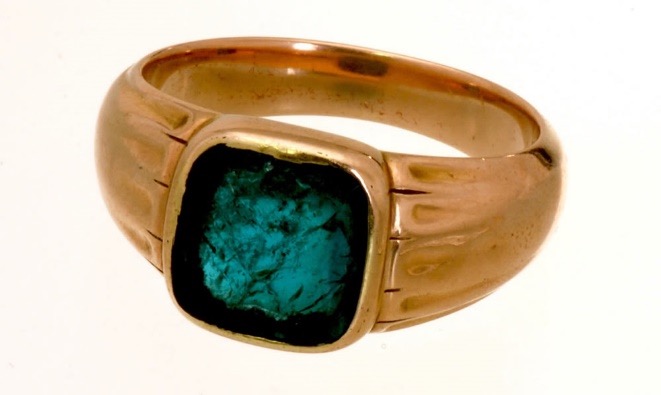 There is no exact information about how Pushkin got this ring, but there are several versions. One of them is very romantic.
According to this version, the emerald is a part of the necklace of the Queen of France. The swindler Lamotte, who stole it, could not get rid of the jewelry, so she sold it by piecemeal.
A certain Count Stroinovsky bought one of these pieces. The emerald from the necklace became a ring.
Years later, the count married Ekaterina Butkevich, with whom Pushkin had an affair in 1819. When leaving Petersburg, Pushkin received this ring as a gift from the countess.
In many portraits, the poet is portrayed with the ring on the thumb of his right hand.
The dying Pushkin handed over his emerald ring-talisman to Vladimir Dal with the following words: «Dal, take it as a keepsake," and when Dal shook his head negatively, Pushkin insistently repeated: «Take it, friend, I won't write anymore.»
Later, in 1837, Dal wrote to the poet Odoevsky about this gift from Pushkin:
«Pushkin's ring, which — I don't know why — he called a talisman, is now a real talisman for me. I can tell you that. You will understand me. As I look at it, a spark runs through me from head to toe, and I want to get down to something decent.»
And, it seems that Dal created his famous Explanatory Dictionary under this impression.
Later, Dal gave the ring to his daughter, and she, in her turn, returned it to its rightful place — now the ring is in the storage of the Pushkin's memorial flat in St. Petersburg and everyone can see it.